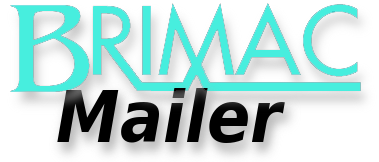 Mailing List Manager
Brimac Mailing List Manager is designed to make the best user experience for managers and users of mailing lists.
The Brimac Mailing List Manager allows both web based and email based administration. You can create your messages using the web based composer or compose your messages using most any email program.
The messages to send can be composed at any time that is convenient for you and then set to send at any date and time you desire.